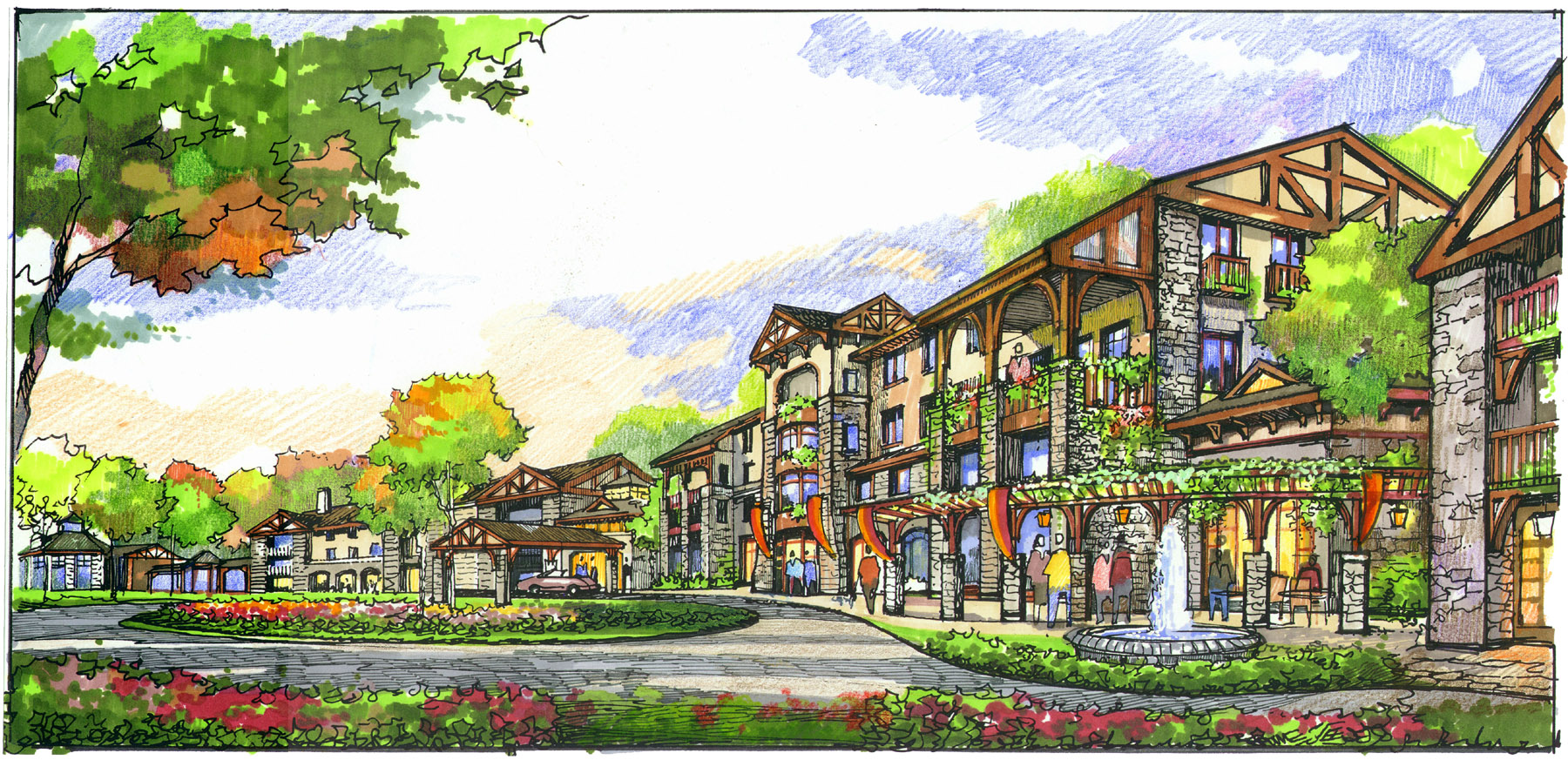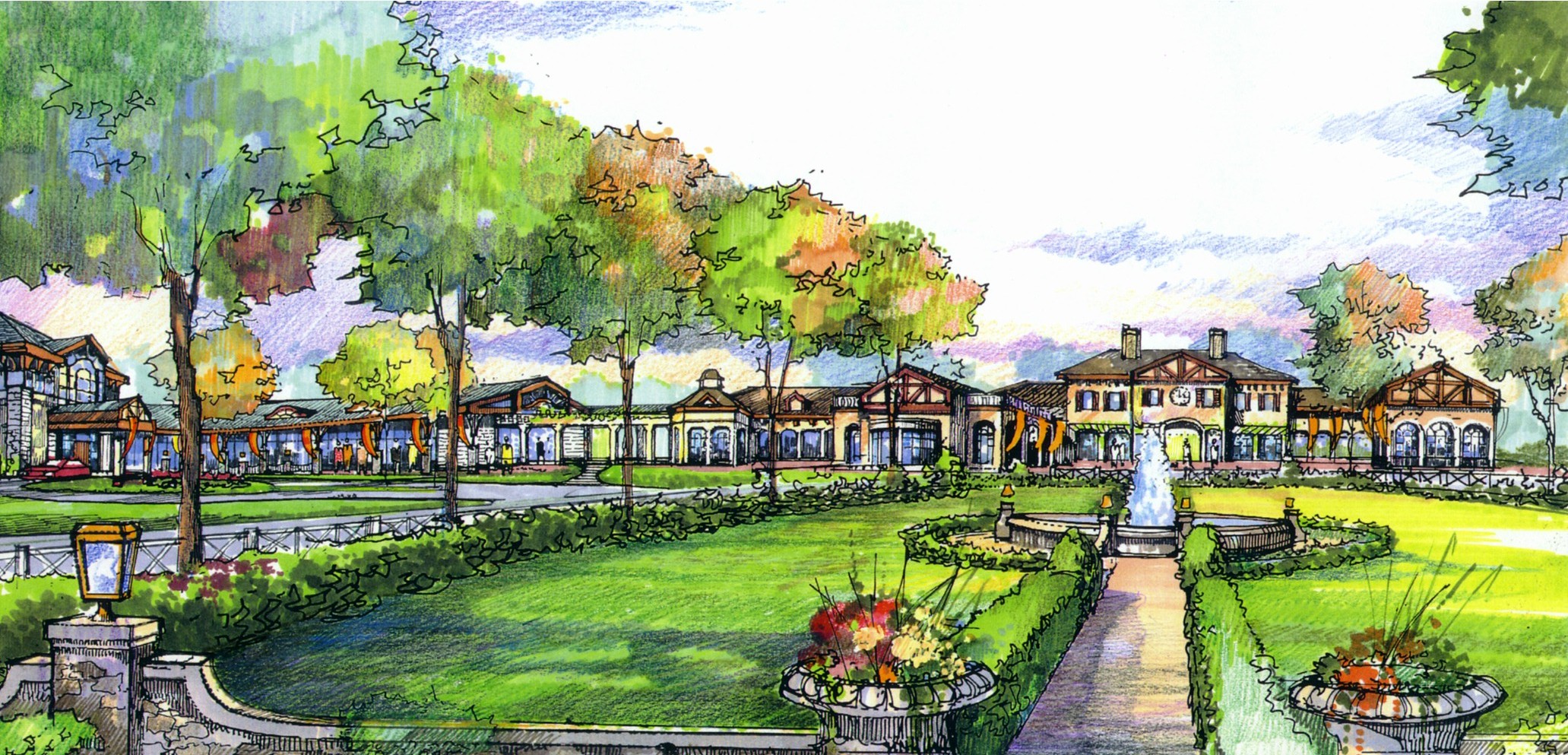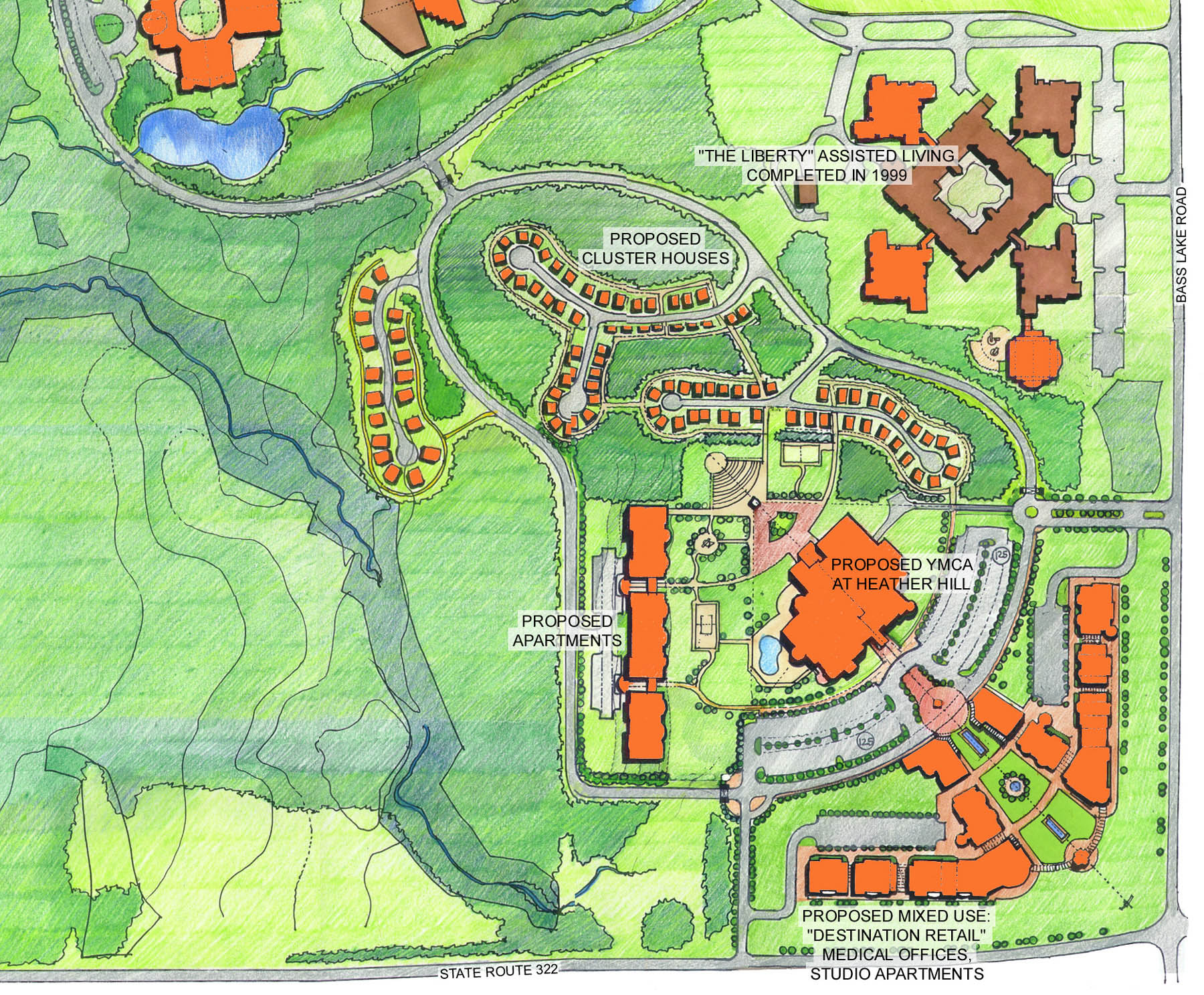 Geauga Campus Master Plan
With 150 acres of institutional use the president and CEO of Heather Hill decided to undertake a master planning study for the ultimate use of the site to reflect the reputation of the institution as a compassionate and forward-thinking health care campus. Existing buildings were integrated into a new master plan which would provide a "Continuum of Care" for residents of Geauga County and NEO Region. Included along with the existing nursing home would be an Alzheimer's Care Center, Assisted Living facility, a Community YMCA along with various levels of independent and assisted living residential building types.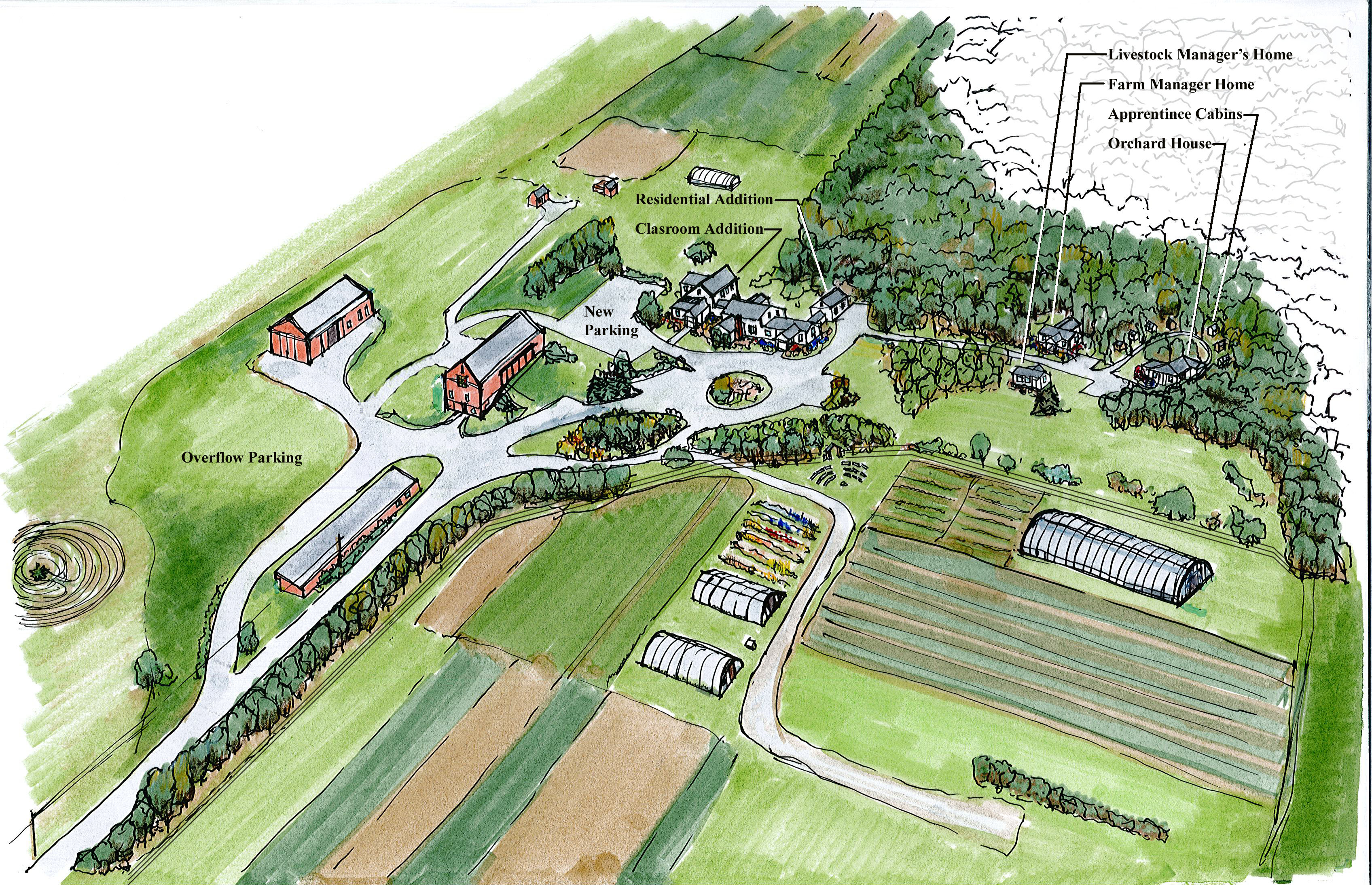 Crown Point Ecology Center Master Plan
In Summit County there is an example of local farming and Ecology which was the dream of the Sister of Saint Dominic in Akron Ohio. The highest point in Summit County houses woods and farm fields along with an existing farmhouse and bank barn. Local produce is grown on the farm with interns and permanent staff providing a local CSA and food for the Akron Canton Food Bank. This progressive and forward-thinking organization has foreseen the return to local foods and farm to table food distribution. The campus provides walking trails, straw bale demonstration, a labyrinth and a large barn for events. There are also Thoreau style cabins which serve as Intern residences providing for hands on learning on the farm during the summer months.  The overall guiding principle of the master plan was to take this campus and institution to the next level. In enhancing the existing home, the plan was to provide for educational classrooms, children's activities and games and outdoor education, instruction in local organic food growing, canning and the preparation of healthy meals. In addition to the expansion of the administration area, the food production operation would be enhanced with additional Thoreau cabins, a renovated common house and the renovation of the barn to serve not only as the CSA distribution point but to house local community events.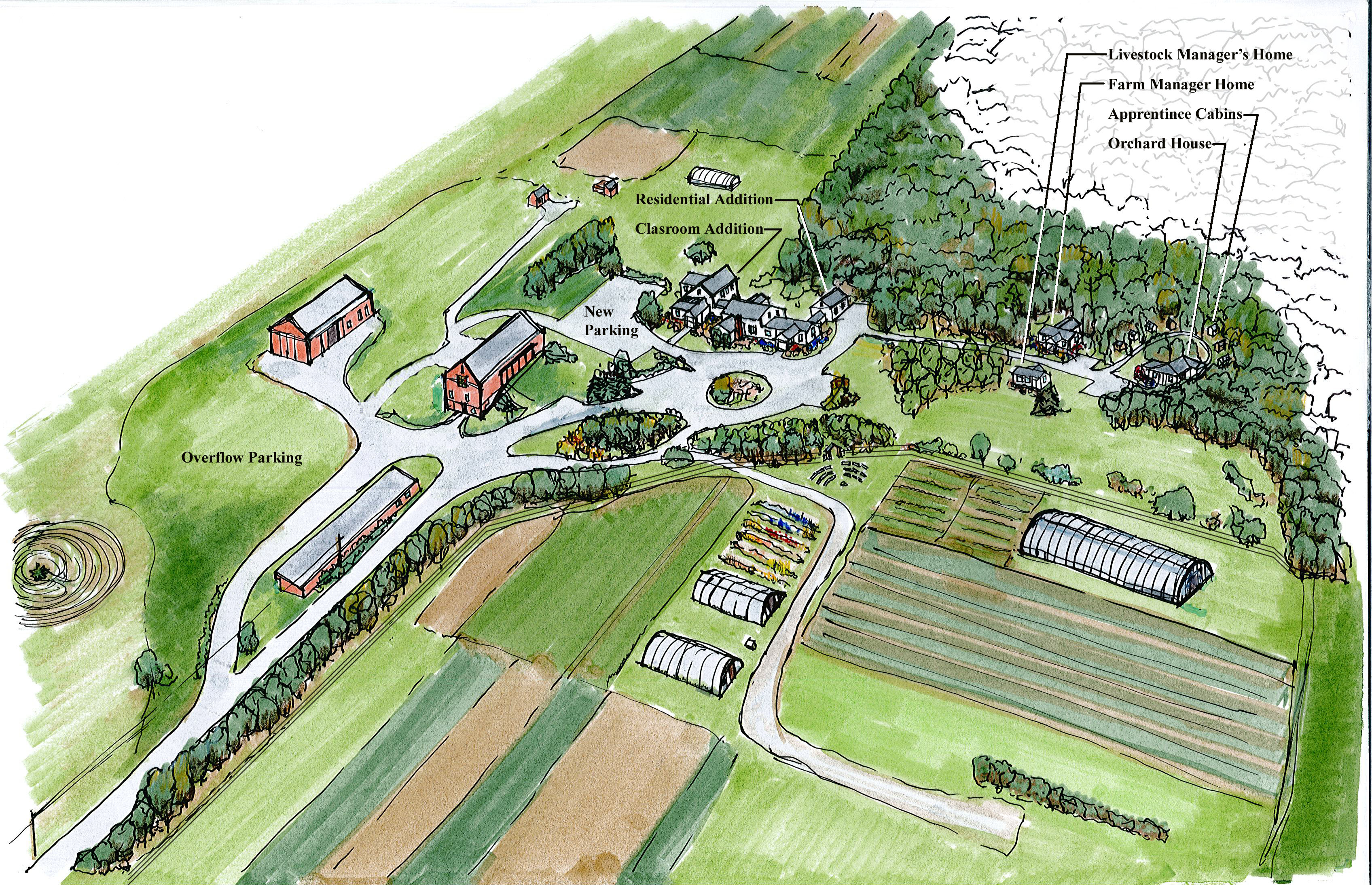 Old Woman Creek Master Plan
This fresh Water Estuary on Lake Erie (one of only a few in the Federal System) houses a unique example of Nature Center and Biology Field Station. The goal of the study was to evaluate the potential for the growth of programs and education on the Reserve. The facility sits at the western basin of Lake Erie and sees much use by student academics who come to study the ecosystem and the effects of storm water runoff and water quality. The study proposed the expansion of the main building to house a new wet lab, auditorium space, catering facility and additions for research and office space. The site also houses a barn which would be used for outdoor education and updated trails for nature exploration.